Copper Hex Bar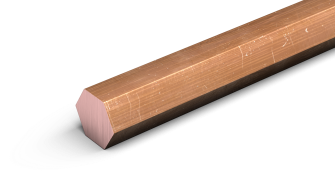 We have many grades of copper hex bar in stock, but if you cannot find what you are looking for, please contact us and we will do our best to find it for you.
All sizes listed are in inches, unless otherwise noted.
Copper Rectangle bar is offered in C10100, C11000, and C18200.
Copper Hex Bar
Copper Hex Bar is available in C14500, and some other ones
C14500 Copper Hex Bar Products
C17510 Copper Hex Bar Products
C18200 Copper Hex Bar Products
Request a Quote
Fill out the form below and a representative from Copper and Brass Sales will reach out to you soon.